It is Wednesday again, so it's BUTTON DAY on my blog !!!!!!!!!!!!!!!!!


Elsa, who was Elsa ? Elsa Schiaparelli was an extravagant Italian fashion designer in the 1920's and 1930's in Paris. Schiaparelli was very innovative and she had a lot of "firsts" in the fashion industry. Her career began with her introduction of graphic knitwear, this led to her fanciful fabric prints of body parts, food, and many more unusual themes. She was the first to use brightly colored zippers and also the first to have them dyed to match the material used in her garments. And she was the first to create and use fanciful buttons that looked more like brooches. They came in the shapes of peanuts, bees, ram's heads, etc, etc. She worked with famous artists like Dali and Cocteau, and introduced Dada and Surrealism in her creations. Needless to say that I love the buttons that were made for her, and I show you here a pretty selection with some of them (the last picture comes from Pinterest; all others come from the book "Buttons" by Loïc Allio, Seuil 2001).




And two more from the Victorian and Albert Museum: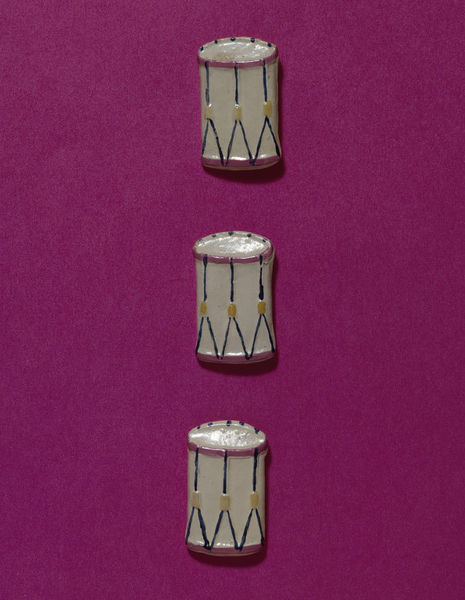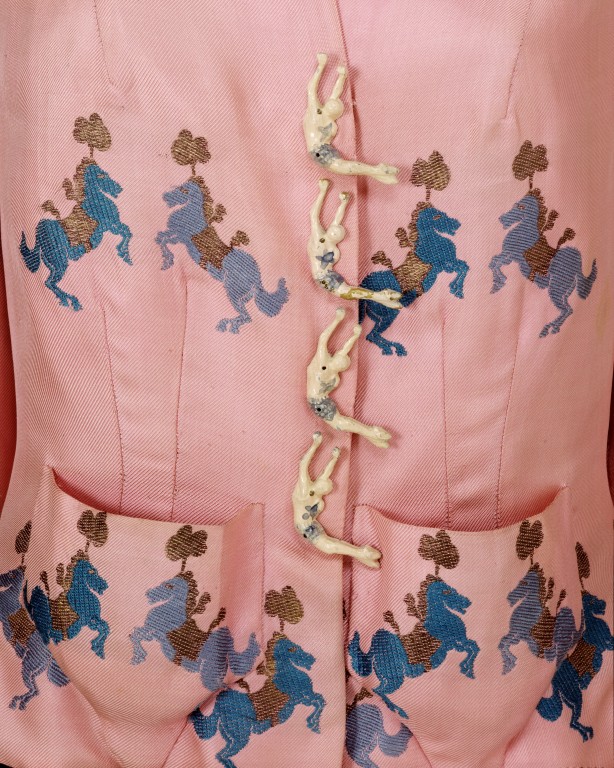 Have you seen a lovely, beautiful, stunning, crazy button or button-related thingy, or did you make something with a button / buttons, or did you even make buttons yourself, blog about it on your blog on Wednesday, and give the link here in the comments so that everybody can enjoy it !!