It is Wednesday again, so it's BUTTON DAY on my blog !!!!!!!!!!!!!!!!!


Did some garden cleaning this week, because the weather is so nice. Had to scream every two minutes, because of the large amount of spiders .... Yep autumn is spiders. I have no idea why I scream when I see one and why I am afraid; I can handle most animals, but spiders.... brrrr. So irrational too ! Must be something very deeply rooted. So, this Button Wednesday, some scary spider buttons to tell myself that fear for spuders is nonsense.


1. leeettle spider button, 2. Trick or Treat Halloween Buttons, 3. hämähäkkinappi - button with spider, 4. Halloween spider button brooch pin Jewelry, 5. spooky buttons, 6. momshoo- itsy bitsy spider poofy badge, 7. Halloween Acrylic Buttons..Spiders, 8. Spider and Web Buttons, 9. Happy Haunting Handmade Buttons


I make no spider buttons myself, but button spiders .....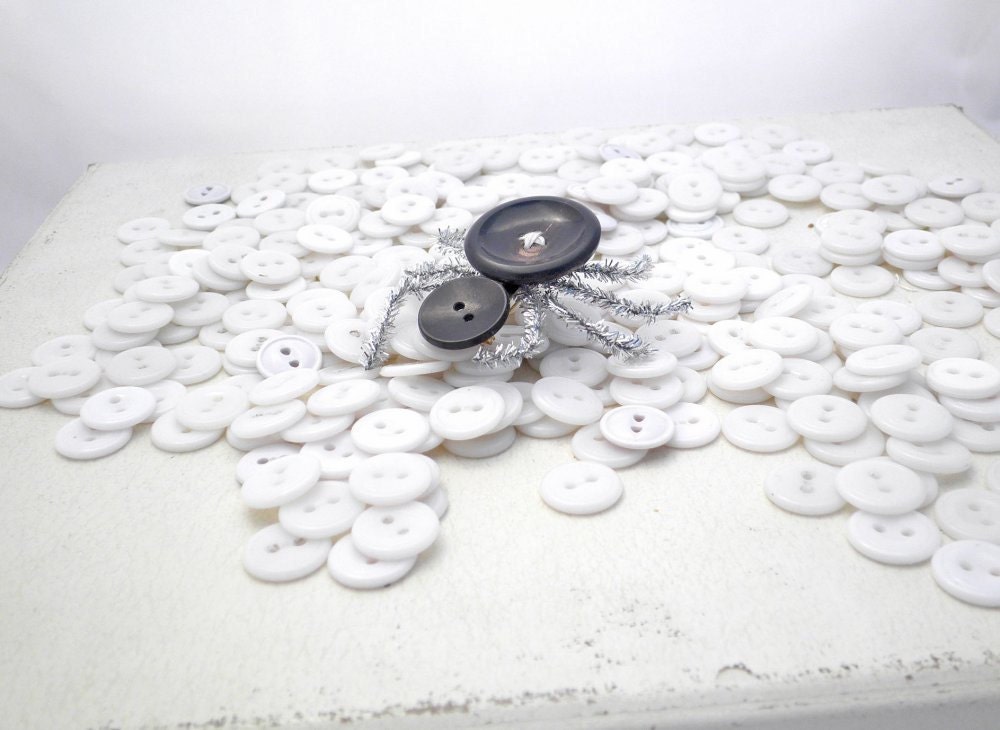 Have you seen a lovely, beautiful, stunning, crazy button or button-related thingy, or did you make something with a button / buttons, or did you even make buttons yourself, blog about it on your blog on Wednesday, and give the link here in the comments so that everybody can enjoy it !!