It is Wednesday again, so it's BUTTON DAY on my blog !!!!!!!!!!!!!!!!!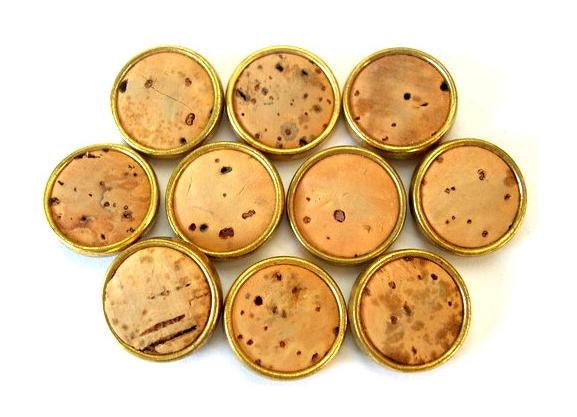 I saw these cork buttons of oritdotan on Etsy and I like them very much. I have always liked cork; it's warm, soft and natural. Why did I not think about cork buttons before ?


So, I searched a bit further, and found that a firm called Pink Paislee makes cork buttons, of which Danielle Flanders made a lovely button bracelet.



Amy Kate gives a terrific tutorial on her blog "casa in the country" to make your own cork buttons from wine corks. I am certainly going to try that !!



These ones are from thedailymarker on Flickr and she distressed them to a get a dark color; lovely !



You can also paint them like Tracy did (alias ccyytt on Flickr).



And this last photo shows some ingenious cork buttons by The Knitting Physicist; it's a great tutorial ! Will try that soon too....




Have you seen a lovely, beautiful, stunning, crazy button or button-related thingy, or did you make something with a button / buttons, or did you even make buttons yourself, blog about it on your blog on Wednesday, and give the link here in the comments so that everybody can enjoy it !!